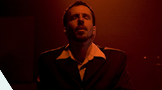 Collecting The World: Producer Michael Christie Creates Cross-Continental Collaborations
While searching the internet, an American producer hears a demo by a singer from India. He contacts an agent for the singer, and commissions a vocal performance for a track he has been working on. The complete vocal is later emailed from India to the U.S. and added to the track.

While on tour in Tennessee, the producer is struck by the talents of a singer who opens for him, and after the show discusses with her the possibility of working together in the future. They reconvene in a hotel room six months later (while he is again on tour in Tennessee), where they set up a makeshift recording studio. There they record the vocals for a new song that the producer has written with her voice in mind.

And so the pattern continues with various singers and musicians from around the world, until Michael Christie, the producer who has been recording under the name Telepath since 2005, has completed the album "Crush" - a globe-trotting, widely varied, yet entirely cohesive collection of music that features this international cast of guests, along with the producer's own keyboard, guitar, bass, flute, drum, and percussion talents. The album's 15 tracks start with banging organic beats, add elements of Indian and Arabic music, Jamaican reggae and dancehall, splash in a touch of Afrobeat and dub-style production twists, and filter all of this into songs that are vocally-based and hook-laden. Telepath's trademark "reworld" sound found on previous releases is still there, but it's all grown up, and ready to reach out to the masses.

"Crush" is the producer's third studio release under the Telepath moniker, but it is the first to feature vocals so prominently. Christie explains: "The first album had vocals on one track, and the second record was supposed to as well, but the singer backed out at the last minute. I think that was actually what planted the seed in my head for a vocal album -- one of those things where something gets taken away, and you immediately decide you want it even more!"

So the seed was planted, but this bold new direction for Telepath's music presented new challenges. The first such challenge would be the material. "It had been a long time since I had written vocal tunes. But I think that turned out to be a positive thing -- I sort of had all this energy for lyrics and vocal melodies that had been building up, but I was totally unaware of it until I sat down to write the first tune. Ideas started coming faster than I could write them down, and it was at that moment I knew this was going to work."

The second challenge, of course, would be finding the vocalists. "I definitely wanted to feature a bunch of different singers, rather than dedicating an album to just one voice. So then it became a matter of spreading the word -- sending out all these messages in bottles to anyone I could think of that would know somebody who knew somebody. And in the end, they all came to the project in different ways. Some I had worked with before, some were friends of friends, and some were found via the internet".

And now we get to the true MVP of the project: the world wide web. "That's such an appropriate name for it, especially in this case. It was truly a web that connected me in various ways to all these people whom I never could have worked with otherwise." In fact, the majority of the guest artists - 6 of the 9 singers and 7 of the12 instrumentalists - recorded their performances on their own, and emailed them to Christie. "This album would have never been possible 20 years ago. It's pretty amazing to be able to bring about collaborations between people in different countries who will probably never meet face-to-face, but have been part of a larger project together."

The album's January 2011 release will find Christie back on tour, bringing audiences the new material in a live setting. "Another situation where 'without technology, this would not be possible'" he laughs. "I'm able to bring all of these guest performances with me on my laptop, and trigger them live, along with the beats and live keyboards that I'm playing. Most of the material from the new album was played live on the Fall 2010 tour, and the reactions from audiences have been amazing. I think that the vocals give people much more of a lifeline to connect to the songs, and I've seen it every night. Even though a song might be brand new to someone, by the third time they hear the chorus, they're already starting to sing along."

A multinational collection of influences, an album full of cross-continental collaborations, and a spirit of communal celebration in concert: Telepath is proud to share all of this with a global audience, and with you. Thanks for being a part the journey!
<< release: 01/25/10 >>